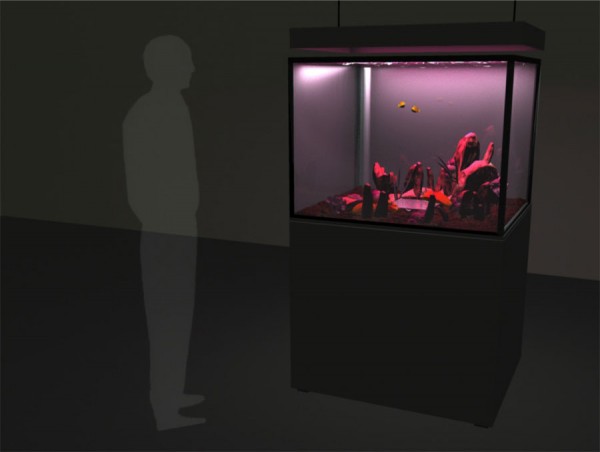 A) Pierre Huyghes Aquarium Project for DIS Magazine sets out to establish fish tanks as environmental narratives, using color, tone, and life-as-character. It's just a sort of 'sketch,' basically, but it's pretty astounding. I like the idea of narrative interior design (in fact, I personally set out to make my bedroom a "gothic aquarium" at the beginning of last summer).
B) At A Journey Round My Skull, we are treated to an introduction of Belgian supernatural-horror author Thomas Owen, accompanied by illustrations by Justinus Kerner. The illustrations are nightmarish Rorschach inkblots, and Owens is an author who apparently has only a single collection published in English that has been name-dropped by the ultimate-in-feeling-bad horror author, Thomas Ligotti.
C) Over at Airform Archives, we are introduced to Bernard Shaw's "shaw alphabet," an alphabet proposed "to be written without indicating single sounds by groups of letters or diacritical marks".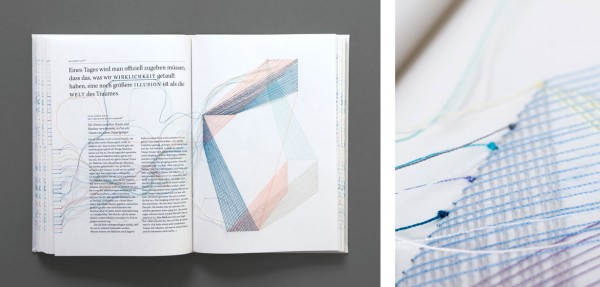 D) Maria Fischer has created a beautiful looking book that attempts to include "hyperlinks" via pure materiality. It doesn't look like it'd end up very utilitarian, but it sure is beautiful.
E) A new book on architectural magazines of the 60s & 70s looks like basically the best thing in the world, and I'm pretty fucking pissed that I can't get it from inter-library loan yet because I can't afford it right now. Definitely one to pick up in the future.